Pre and Postnatal Programs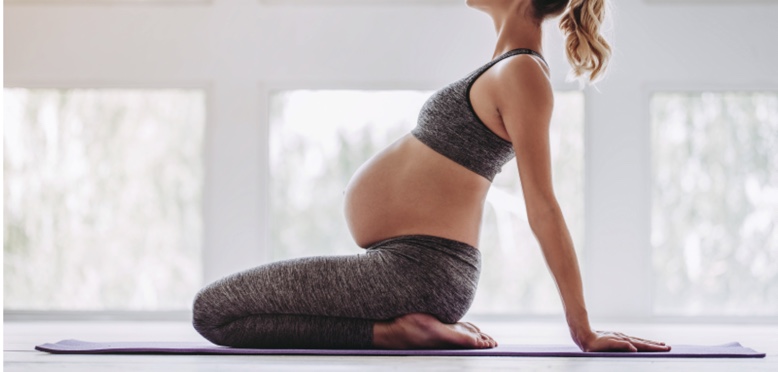 Kim is a Registered Nurse and a mother to three boys herself. She had a set of twins at 35 years old and can tell you that the pregnancy and delivery took a toll on her body and she was even in good shape. Pilates changes all that by offering you some great low impact but meaningful work that certainly assists you in staying in shape throughout all phases of pregnancy. Being in a healthy, strong body is so important and your body and baby will thank you. 
So whether you're looking to stay in shape during your pregnancy or kick start your post-baby workout regimen, please always check with your doctor before beginning any exercise program. Kim is certified to modify exercises for pre- and postnatal clients, utilizing various pads and props to help you maintain a safe and comfortable position during your workouts.
With a doctor's clearance, most low risk moms-to-be can continue their regular exercise schedule until the 20 week mark, after which more modifications become necessary. You must always listen to your body throughout your pregnancy to determine whether or not you should begin to modify your level of exertion. Fatigue, nausea and achy muscles may begin to set in, and when that happens, you have to take extra care to rest (even if mid-workout).