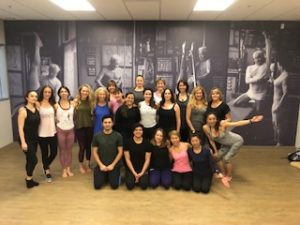 Did you know that nurses eat their young? It's true. When you graduate from nursing school and pass your boards, you go out into the big world of medicine, and your mentors are simply salivating, waiting for you to stumble and fall so they can gobble you up. At least that's how it feels as a new nurse.
Until you prove yourself, you aren't one of them. It's the most daunting experience of your life. Not only are your fellow nurses waiting for you to fall, but so are the doctors you work alongside. It takes years of experience, good and bad, before anyone truly trusts you (and don't dare stumble along the way).
Only the strong survive and go on to do great things and save lives. In my career, I was fortunate to have mentors who encouraged my success. I was blessed to be someone who was entrusted to care for the sickest of the sick, and I was able to do what I loved. But it didn't come without lots of hard work and continued proof that I was up to the task.
Fast forward to January 2019, and here I am in Sacramento, CA. I'm at the mothership, Balanced Body, Inc., one of the largest equipment and education providers of Pilates and movement.
I've spent the last 11 years practicing and perfecting my Pilates education while running one of the most successful studios in the city of New Orleans. Over the last decade I have mentored many instructors, but I'm now ready for the next chapter. I'm ready to teach the teacher! It wasn't an easy road to get here -I had to apply, meet many standards, and be accepted.
As I sit here amongst instructors from all over the world I wonder if I belong. Have I truly earned this spot? There are instructors from Japan, Indonesia, Spain, Costa Rica, Turkey, and the UK, as well as my American counterparts. We are slowly sizing each other up and finally begin introducing ourselves with voices shaking and nerves at an all time high.
It's natural to feel insecure at this point. I do not know any of these people. I have taken a leap, a huge leap, and it's honestly a "pinch me, am I really here?" moment. Then, something magical happens. We all begin to move, and as we move, we learn. Through this process we become one.
Unlike my nursing career, I am not alone on this island. I immediately realize we are all here for the same purpose – we want to provide people with a more functional body and help people move. Our pursuit of the same goal was never so clear as when my new international friends began to teach in their native language. I do not speak Spanish, Turkish, Indonesian or Japanese, yet I understood everything they were saying through movement.
It's my turn to teach. Will they learn something from me? This is the most terrifying experience of my life. My heart is pounding a million beats per minute. I recall an instance in my past life where I actually was present as a chest was cracked an a failing heart needed to be manually massaged. I have held someone's intestines in my hands while bracing their body on the way to emergency surgery. Really Kim? What are you nervous about?
My nervousness stems from failure. No one wants to be a failure, regardless of the circumstances.
I successfully make it through my teaching presentation, which was followed by compliments and praise and constructive criticism to challenge my growth.
The energy of that room carried me through it. You could feel the support and encouragement of each and every person, even without words. I suppose we are all speaking the same language when it comes to movement and our purpose in this world.
Over the course of eight days (72 very long hours), we covered more than 300 movements, along with variations of those movements, learning from one another every step of the way.
As I neared the end of this once in a lifetime experience, I reflected back on the lessons I'd take home with me. More than the technical knowledge, what I learned was when you join together a group of people, differences aside; you come out the other side an even better version of the one who went in.
I want to be the best version of a Pilates teacher trainer that I can, and that means there are times I will have to step out of my comfort zone. Maya Angelou said, " When you know better, you do better." I want to know better, so I can do better.
This is dedicated to the Balanced Body Master Instructor Class of 2019, of which I am honored and humbled to be a part of. Meet my movement gang below.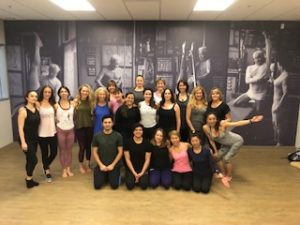 Pictured from left to right…..Front Row: Hakan Üstün (Turkey), Antonio León Rodríguez (Spain), Deborah Kenner (Washington), Anni Bong (Indonesia), Kaori Hagino (Japan)
Middle Row: Yarın Mançe Koçak (Turkey), Seda Şükrüoğlu Özer (Turkey), Zeren Joy (Turkey), Christine Crooks-Nguyen (California), Nancy Courtney (Florida), Louise Porter (UK), Carolina Mora (Costa Rica), Delia Buckmaster (Montana), Kerry Siman-Tov (Florida), Leslie Steensrud (Montana), Nadia Kull (California)
Third Row: Me ( New Orleans), Pam Luedtke (Wisconsin), Connie Borho (Florida), Nora St. John- Director of Education Balanced Body Education, LLC.