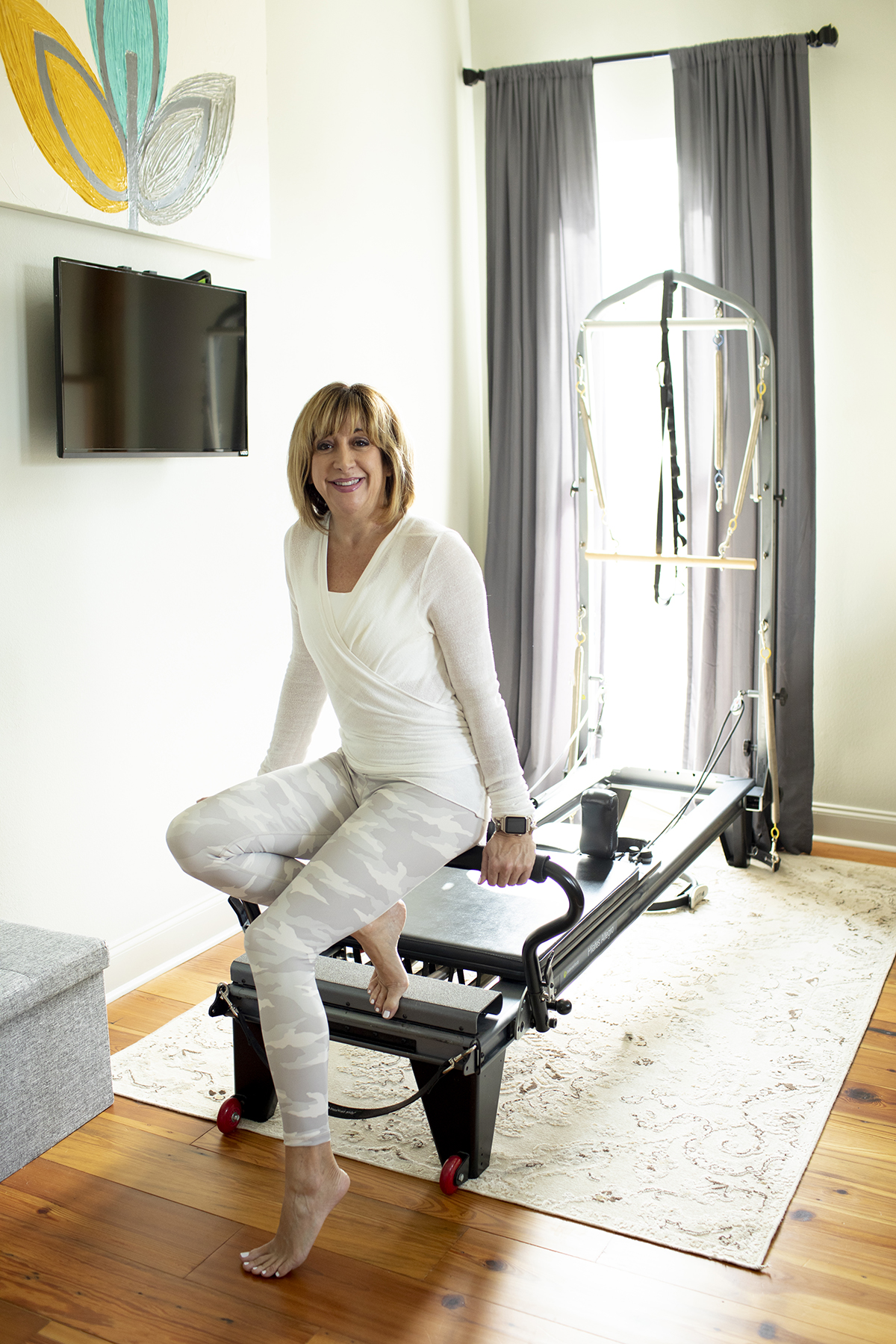 My Next Chapter ? Or perhaps the prequel?
When asked what he loves about me most, my husband will tell you it's my desire for others' success, even to my own detriment at times. My motivation for helping others isn't obligatory or because I think it's the right thing to do – I am genuinely invested in their happiness. Jamie would say I "light up" simply being witness to these successes, particularly when I've played even the smallest of roles in that individual's journey – whether it be through movement, friendship, motivation, education or advice.
I remember the first time he described me in such a way out loud, and I thought, "He's right. But what does this mean for me?"
During this period of self-discovery, the concept move, live, learn was brought to life. But, more on that later…
As you may already know, I recently sold my business, Nola Pilates Studio. To tell the truth, it was an idea that had been brewing for a while. So, why now? Something big had shifted in my thinking, and I wanted to understand what it was.
In order to do so, we have to travel back in time. Twelve years ago, I opened a small Pilates studio with the primary goal of providing affordable movement to the masses. I naively left my career as a registered nurse and joined the world of self-employment, opening my own business. I may not have had all the answers. In fact, I know I didn't. What I did have was passion. My desire to bring movement into the lives of so many fueled me for 12 long, exhilarating, exhausting years. Along the way, I sacrificed money, personal time, and family time, but for most of that time, I did not feel a moment of regret.
Then one day, a little over a year ago, I woke up and realized how far I had drifted from the goal I originally set out to pursue. Day in and day out, there were so many people I had the opportunity to touch from clients, to instructors, to fellow female entrepreneurs – but it came at a hefty cost. In doing so, I moved further and further from my beloved mantra – move, live, learn. Sure, it was there somewhere, masked behind every other imaginable responsibility that comes with being a business owner. I had become so consumed with being what everyone else needed, my own desires fell somewhere by the wayside. My scale had finally tipped from passion to exhaustion.
Let it be known, I am NOT complaining. I am eternally grateful for all of the support I received through the years, which is one of the main reasons I was able to create one of the largest and most profitable Pilates studios in the Greater New Orleans area.
Since the sale, I have been asked a least a thousand times, "What will you do now? Are you doing okay?" To answer your questions, I am flipping fantastic, and I haven't been this happy in a long time. I am teaching private and group Pilates, which is where all my creative juices get flowing. Movement is the foundation for everything I do in life. This next chapter has been on my mind for over a decade, and it's finally becoming a reality. So make no mistake, I'm exactly where I'm supposed to be.
Over the course of this journey, I've learned so much about myself, particularly during that pivotal moment when I woke up thirsty for change. I learned that just because I'm finally doing something for me doesn't mean that I can no longer serve others. Quite the opposite, actually. If you have a game plan for your own success, chances are you can help someone else with theirs.
So welcome to my little piece of heaven where we can move together, live our best lives together, and learn together, so that we may go out and teach others.
I cannot wait for you to experience all that www.kimmunozmovelivelearn.com has to offer. Whether it is opening your very own Nola Pilates™ studio http://nolapilates.com/nola-pilates in your community or guidance with branding your own concept and fine tuning your marketing and business plan. My goal is to get everyone moving, living and learning both physically and mentally through Pilates, retreats, trainings, workshops, one-on-one coaching and more.
Let me help you become the best version of you!
Much love and keep moving!